UPDATED: JULY 10, 2023 | 3 MIN READ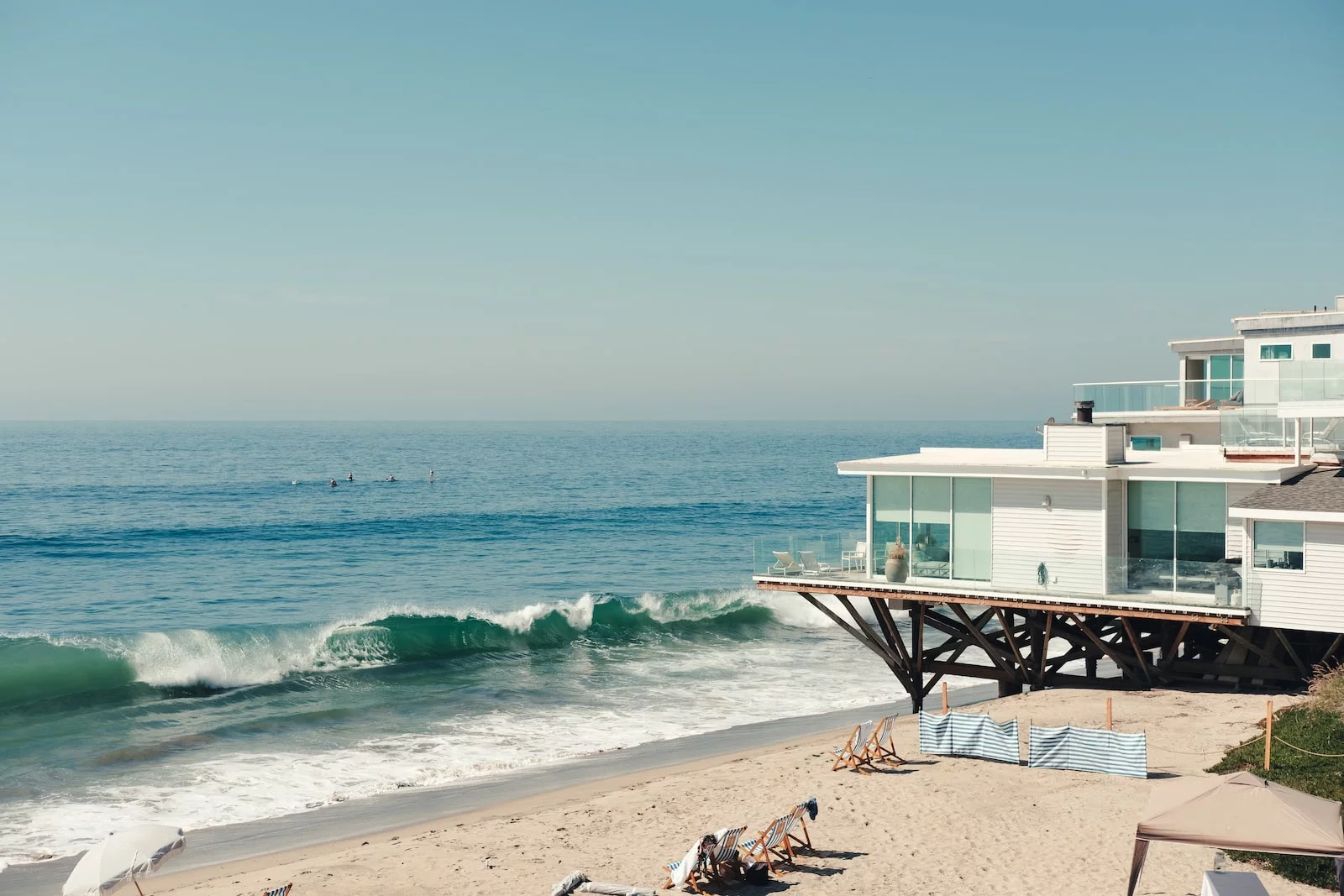 Hawaii is in the Pacific Ocean and has the Central Pacific hurricane season. The Aloha State follows the same path as the Florida hurricane season. Hurricanes and other tropical cyclones may still strike outside the season. If you're interested in Hawaii travel, here's what to know about hurricane season, Hawaiian hurricane history, and how to prepare for storms.
What Is Hawaii Hurricane Season?
Hurricane season is the time of year when hurricanes and tropical activity is most likely. Various areas of the United States, including the Hawaiian islands, feature hurricane season. Hawaii's hurricane season is the same as Florida's, even though the two states are in different ocean basins.
The National Oceanic and Atmospheric Administration (NOAA) sets the Pacific Ocean's hurricane season from June 1st to November 30th. For 2022, NOAA's Central Pacific Hurricane Center predicts a below-average hurricane season with only two to four tropical cyclones. Previous "normal" hurricane seasons featured four to five predicted tropical cyclones.
Hurricanes and Tropical Cyclones
NOAA classifies tropical activity using storms' maximum wind speeds. These storms form over warm water with a low-pressure center, heavy rain, and strong winds. A tropical formation can gain strength and speed as it hovers over the warm Pacific waters. Tropical cyclone activity uses the following classifications:
Tropical Disturbance: When water vapor rises from the warm waters, it creates clouds, and they mingle with other clouds to create a circulating column
Tropical Depression: A circular storm that reaches strong wind speeds of 25 to 38 MPH
Tropical Storm: When a tropical depression reaches wind speeds over 38 MPH
Hurricane: A storm with speeds of 74 MPH or more, a height of at least 50,000 feet, and an eye up to 30 miles wide
Major Hurricane: Tropical storms with wind speeds of 111 MPH or greater, or hurricanes a Category 3 or higher
Hawaii Hurricane Frequency and History
Tropical storm records only date back to 1950. History shows hurricanes don't hit the big island of Hawaii or the other islands directly often. Weather experts note August 1950 brought the first recognized Hawaiian hurricane, Hurricane Hiki. Hiki, a Category 1, is also the third-wettest tropical cyclone in the U.S.
Hurricane Nina in 1957 had high winds in Honolulu, while 1959's Hurricane Dot damaged Kauai. In 1982, Hurricane Iwa also hit the island of Kauai, with an estimated $234 million in damage. The high waters of Hurricane Estelle in 1986 affected Haii, Maui, and Oahu.
Hurricane Iniki was the last violent Hawaiian hurricane. The storm battered Kauai with $2.3 billion in property damage left after landfall. Tropical Storm Iselle formed in 2014 and hit the big island but was too weak to be a hurricane.
Hawaii didn't see another hurricane until 2018 with the arrival of Hurricane Lane. Lane, a Category 3 storm, brought hurricane watches and warnings to Hawaii's islands. Hawaii's Hilo saw neighborhoods flood, while the Big Island had damage, as did Maui, Oahu, and Kauai. Hurricane Lane brought massive rainfall, an average of 17 inches across several days.
Hurricanes and Home Insurance
Insurance carriers who offer home insurance in Hawaii often don't cover hurricane damage. Instead, homeowners need a hurricane insurance policy, sometimes referred to as windstorm insurance. Your lender requires hurricane insurance if you buy a home with a mortgage loan. Hurricane insurance covers hurricane and other tropical activity wind damage. When the storm winds reach 74 MPH or higher, hurricane insurance is in effect.
Hurricane insurance doesn't cover any water damage, such as if downpours come through a damaged roof. Water damage requires flood insurance. Premium costs vary based on your location in Hawaii, your carrier, and your home's value. Homeowners who add hurricane clips, roof-to-ground tie-down systems, and other hurricane-proofing options may receive a premium discount.
Hawaiian Hurricane Deductibles
Most hurricane policies often contain a clause for hurricane watches and warnings, triggering a hurricane deductible. Once the Central Pacific Hurricane Center and the National Weather Service issue such alerts, insurers only cover damage for claims made within 72 hours of the alert.
Hawaii Hurricane Preparedness
Hawaii homeowners and individuals in rentals should prepare in case of a hurricane. Besides buying hurricane insurance and flood insurance, you should also do the following:
Create a kit with enough food and water to last 14 days in case the power goes out
Gather medicine and important documents in a safe place, such as a rolling cooler or another container
Map out your evacuation route and locate your nearest shelter
Pay attention to officials at the Hawaiian Emergency Management Agency
Use a weather radio or social media to stay on top of watches and warnings
Secure loose items around your property, such as garbage cans, tools, and furniture
Before hurricane season begins, review your hurricane insurance policy and learn about the deductible and claim process in case of damage. Take photos to document your property's condition before the hurricane.
FAQs
What is the best month to visit Hawaii?
According to travel experts, April and May are typically the best months to visit Hawaii. Comfortable temperatures, low rain, and a low chance for tropical activity make this period ideal for a Hawaii vacation.
What month does Hawaii have the most hurricanes?
The Central Pacific Hurricane Season runs from June to November. Tropical storms may form at any time of the year, but these months mark the most likely times for tropical activity.
Is there a tsunami season in Hawaii?
Tsunamis may occur at any time in Hawaii. Unlike hurricanes and tornadoes, tsunamis don't have a season. There have been more than 160 tsunamis confirmed in Hawaii.
How often do hurricanes hit Hawaii?
Hurricanes rarely hit Hawaii directly. Instead, Hawaii may have tropical storms with devastating and dangerous winds.
What is the biggest hurricane to hit Hawaii?
Hurricane Iniki is the biggest hurricane to strike Hawaii. Iniki hit Hawaii in 1992 during the El Nino event.
What is the best time of day to avoid hurricanes?
There isn't a "best" time of day for avoiding hurricanes. It may be easier to avoid storms in the daytime. Daylight makes it easier to see debris, rain, and other hurricane elements.
What is the average number of hurricanes in a year?
NOAA's data on past tropical storms shows an average year features 14 named storms, with seven increasing to hurricanes in the US.
What is the name of the hurricane that caused a lot of damage in 2017?
Hurricanes Maria, Irma, and Harvey hit in 2017 and caused $125 billion in damage.
What are the three hurricane categories?
Meteorologists classify hurricanes based on maximum sustained wind speed using the Saffir-Simpson scale. The scale classifies hurricanes from Category 1 to Category 5. A Category 5 hurricane is the most catastrophic and poses a huge risk to life and property.
Find Coverage To Protect Your Home During Hurricane Season In Hawaii
High winds from a hurricane or tropical cyclone can damage a home's roofs, windows, and other elements. A comprehensive home insurance policy can help if you need to rebuild and will offer protection for your home. Don't let your Hawaiian home go unprotected. It's easy to find home insurance quotes and compare rates today.