UPDATED: AUGUST 25, 2023 | 2 MIN READ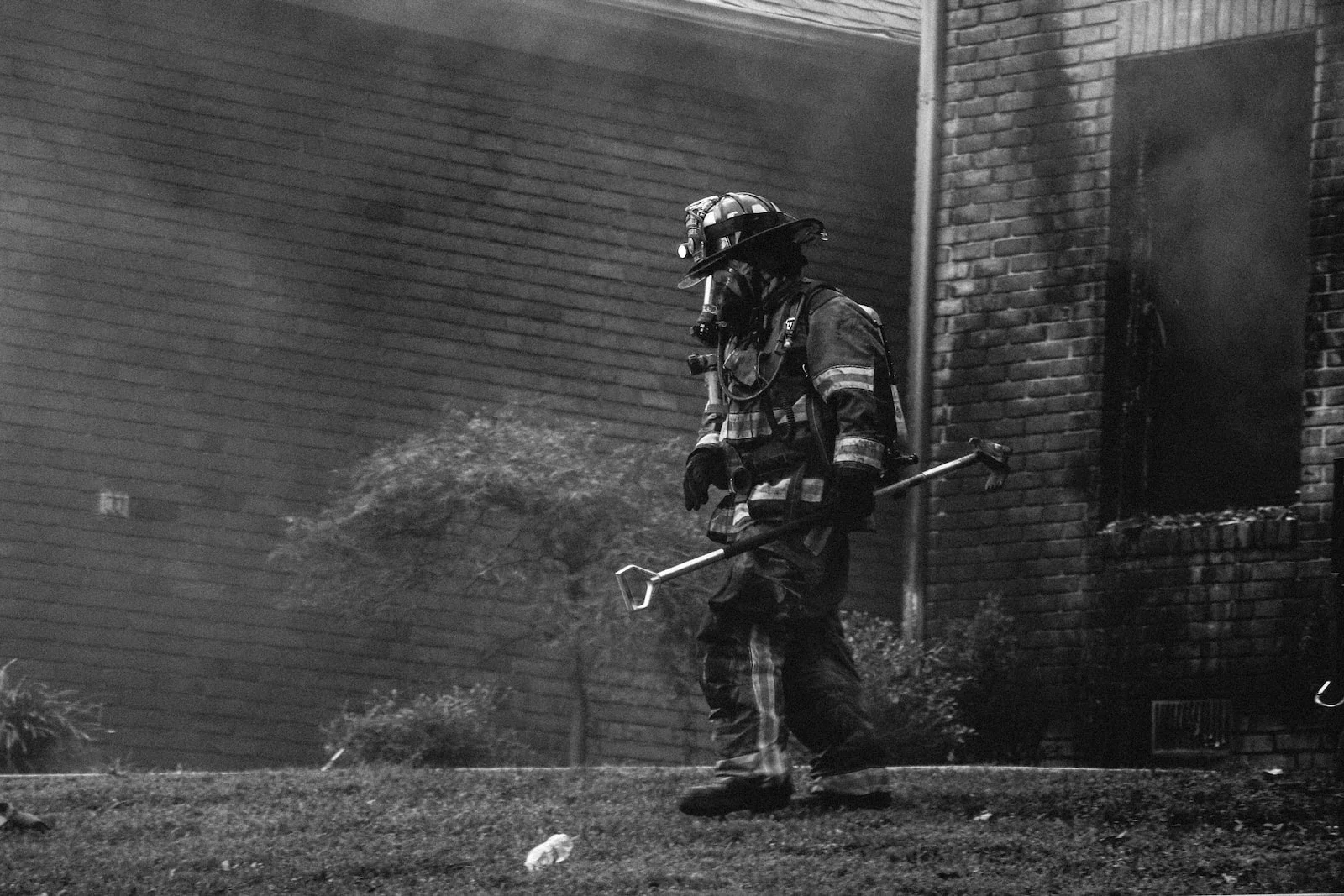 When deciding on insurance for your rental property, it can seem nearly impossible to break through the fancy insurance terms and know the best policy decision for you. When you begin hunting for insurance for your property, you'll likely stumble across several policies, better known as DP1, DP2, and DP3.
All offer insurance protection, but not all peril policies are equal in terms of coverage. Below we'll dive into the three types of insurance peril policies and what each policy covers for you.
What are dwelling insurance policies?
A dwelling policy is an umbrella coverage that encompasses three policies. These policies include DP1, DP2, and DP3. DP1 and DP2 are considered named peril policies, and DP3 is considered an open peril insurance policy.
Dwelling insurance offers insurance coverage instead of homeowners insurance policies and covers specific perils, depending on your chosen policy.
‍The differences between DP1, DP2, and DP3
When examining these three policies, it's essential to know that the primary differences will be what's covered and not covered. Both DP1 and DP2 are named peril insurance policies. The insurance company will only cover the risks detailed within the insurance policy.
DP1 covers nine perils, making it the most basic insurance policy of all three.
DP2 covers eighteen types of perils, so it's far more in-depth than a DP1 policy.
A DP3 policy is considered an open peril policy, the most comprehensive of all three. This policy will cover all risks except risks that the insurance company excludes.
DP3 policies, by far, offer the most protection for homeowners.
In addition to the differences in coverage terms, these policies differ in how they pay out an insurance claim. DP1 policies use ACV (actual cash value), and DP2 and DP3 policies are based on RCV (replacement cash value). This means that DP1 policies payout claims based on a repair cost, with the depreciation cost, subtracted.
DP2 and DP3 policies will pay the claims based on the cost of damage replacement based on current prices without subtracting the cost of depreciation.
For instance, let's say you have damages equating to $15,000 on a 12-year-old home. If you have a DP2 or DP3 insurance policy, your insurer will pay the RCV for this damage.
All you'll be responsible for the $15,000 is your insurance deductible. If you have a DP1 policy, you will receive the ACV of $15,000 minus the depreciation costs of your property. So any costs remaining will be paid by you out-of-pocket.
Cost differences are another significant factor differing these three policies. Naturally, DP1 policies tend to be much cheaper when compared to the other policies because it covers the least amount of perils.
DP2 comes in on the middle road regarding cost, and DP3 is the most expensive of the three since it's the most comprehensive policy available.
What does the term covered peril mean?
Covered perils are events that your insurance company will cover. So, if your home is struck by lightning or you're a victim of theft, your insurer will cover the damage cost minus the deductible fee. Dwelling coverage protects your physical home when the structure is damaged.
Examples of perils
Perils come in various risks, such as vandalism, theft, or even damage related to natural disasters. Your covered perils will vary depending on your insurance policy. Some of the most common risks include the following:
Power surge
Hail damage
Lightning strike
Fire
Fallen objects, such as a tree
Perils not included in DP policies
Some of the perils that aren't included in DP policies include the following:
Neglect of home
Mold
Nuclear hazard
Earthquake
War
Flooding
Best DP policy for landlords
The best DP policies for landlords will vary on each landlord's specific situation. A DP1 may be your most affordable option if you're on a strict budget.
It's also a good option for landlords who currently have a vacant rental property, have inherited a home sitting empty while waiting to sell, or landlords who are waiting for a tenant to occupy a vacant house.
Just know if you opt to go with a DP1, there's no protection against vandalism or theft of an unoccupied home. Squatters sometimes occupy vacant homes, and this insurance won't cover damages incurred should a squatter take up residency in your property.
DP2 policies offer more risk coverage, but insurers often find vacant homes higher-risk properties than occupied ones.
So, DP2 policies won't cover vacant properties for more than 60 days in most cases. This can include second homes and vacation homes. DP3 policies are an excellent choice for landlords who rent residential homes occupied by tenants.
DP3 policies cover personal liability to ensure you're covered if someone gets hurt while on you're property. All three policy choices protect the home's structure and detached and attached structures, such as fences, sheds, and pool cages.
Another perk of choosing a DP2 or DP3 policy is that they will cover the loss of rental income if the home isn't livable following a covered peril.
Named perils and open perils
Named and open perils are types of coverage in your home policy. When you have named perils, it means your insurance policy only covers named (specific) perils. This means that the damage types or number of catastrophic events have limited coverage with your insurance.
Open perils are commonly referred to as all risks coverage. These are generally more expensive policies because they cover against perils unless your insurer expressly excludes them.
FAQs
What are the three categories of perils?
Perils come in three broad categories. These categories include natural perils, economic perils, and human perils.
What are the basic perils of insurance?
The basic perils of insurance mean that your rental property will be protected against a loss specifically listed on your property but not a loss from anything not explicitly listed on your policy. Examples of basic perils include fire, smoke, sinkholes, hail, etc.
What are examples of perils?
The most common perils include snow, hail, power surges, and water overflow damage. Some policies may cover even more than just the basic perils.
What are the 16 named perils in insurance?
Explosions, riots, fire or lightning, hail or windstorms, aircraft damage, vehicle damage, and smoke damage are some of the named perils in insurance. The others include theft, vandalism, the weight of ice, sleet, or snow, falling objects, steam or water overflow, freezing, volcanic eruption damage, cracking or bulging, and short circuit damage.
What is considered peril?
Perils come in a variety of forms. Fire damage, hail damage, water damage, and theft are a few perils.
What is the definition of insurance peril?
A peril's considered an event that results in damage to your property. Renters insurance, condo insurance, and homeowners insurance policies have listed perils they'll cover.
What is the difference between a named peril and an un-named peril?
Un-named perils are excluded perils that are uninsurable through your insurer. These are typically not covered because the insurance company deems an event as an event with a high risk of occurring, such as a home located in a sinkhole central. Named perils are listed within your insurance policy that your insurance company covers.
Find the right DP policy for your rental property
Insurance is essential when you own a rental property. DP1, DP2, and DP3 policies all have perks; the one you choose will depend on your budget and the coverage you decide you need. Our licensed insurance agent team has a wealth of knowledge regarding property insurance.
Whether you have questions or concerns about your homeowners policy, we're here for you. Call us at the number listed, or complete an online form to get your free and easy insurance quote, today.
Related content: