UPDATED: JULY 12, 2023 | 3 MIN READ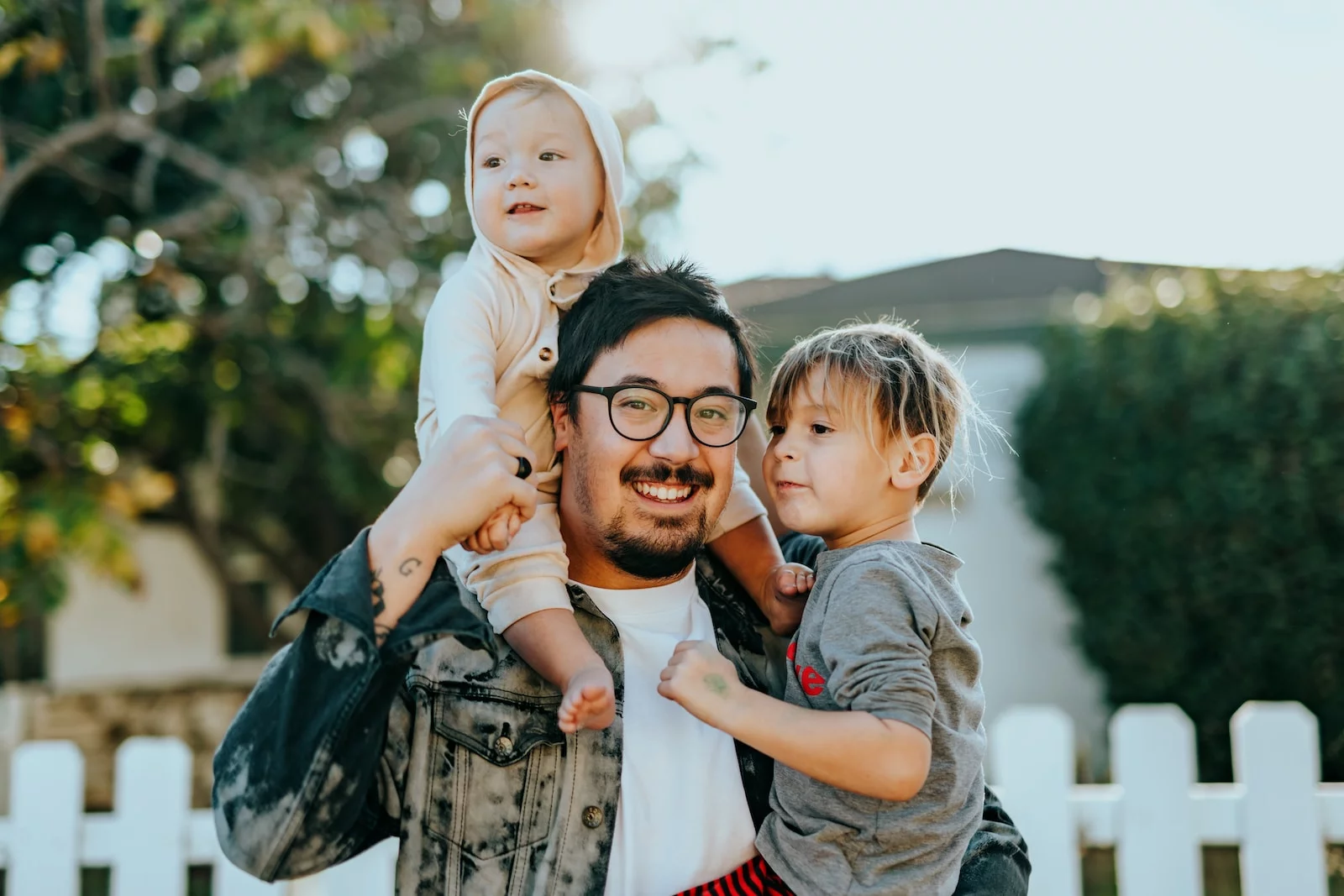 About Progressive
Progressive is one of the largest and most well-known insurance companies in the United States. It was founded in 1937 and has since grown to become a leading provider of auto, home, and other types of insurance. The company is known for its competitive rates, customizable policies, and advanced technology, making it a top choice for consumers looking for affordable and reliable insurance coverage.
One of the biggest advantages of Progressive is its customizable policies. Customers can choose from various coverage options and limits, allowing them to create a policy that meets their specific needs and budget. Additionally, Progressive offers a variety of discounts and rewards, such as bundling policies, safe homeowner discounts, and loyalty rewards, which can help customers save money on their insurance premiums.
Progressive pros and cons
PROS
Offers customizable policies, so you can add additional coverage to properly insure high-value items

Offers competitive rates and often has lower rates than other insurance companies


Has advanced technology, such as online tools and mobile apps, that make it easy to manage your policy and file claims

Offers a variety of discounts and rewards, such as bundling policies, safe homeowner discounts, and loyalty rewards, which can help you save money
CONS
Progressive home insurance isn't available in all states


Some customers have reported poor customer service experiences

Some customers weren't happy with the results of the claims process

Progressive home insurance review
If you want a reliable and affordable option to protect your home and belongings, Progressive is a good option. The company offers customizable policies that allow customers to choose the coverage options and limits that best suit their needs and budget. Additionally, Progressive offers a range of discounts and rewards that can help customers save money on their insurance premiums.
One of the standout features of Progressive Home Insurance is its advanced technology. The company's easy-to-use website and mobile app make managing policies, filing claims, and tracking claims status simple. This technology has made it convenient and hassle-free for customers to get necessary insurance coverage.
While there have been some negative customer reviews regarding customer service and claim processing, the overall customer experience with Progressive has been positive. The company is reliable, responsive, and competitive in terms of pricing.
Home insurance policies offered through Progressive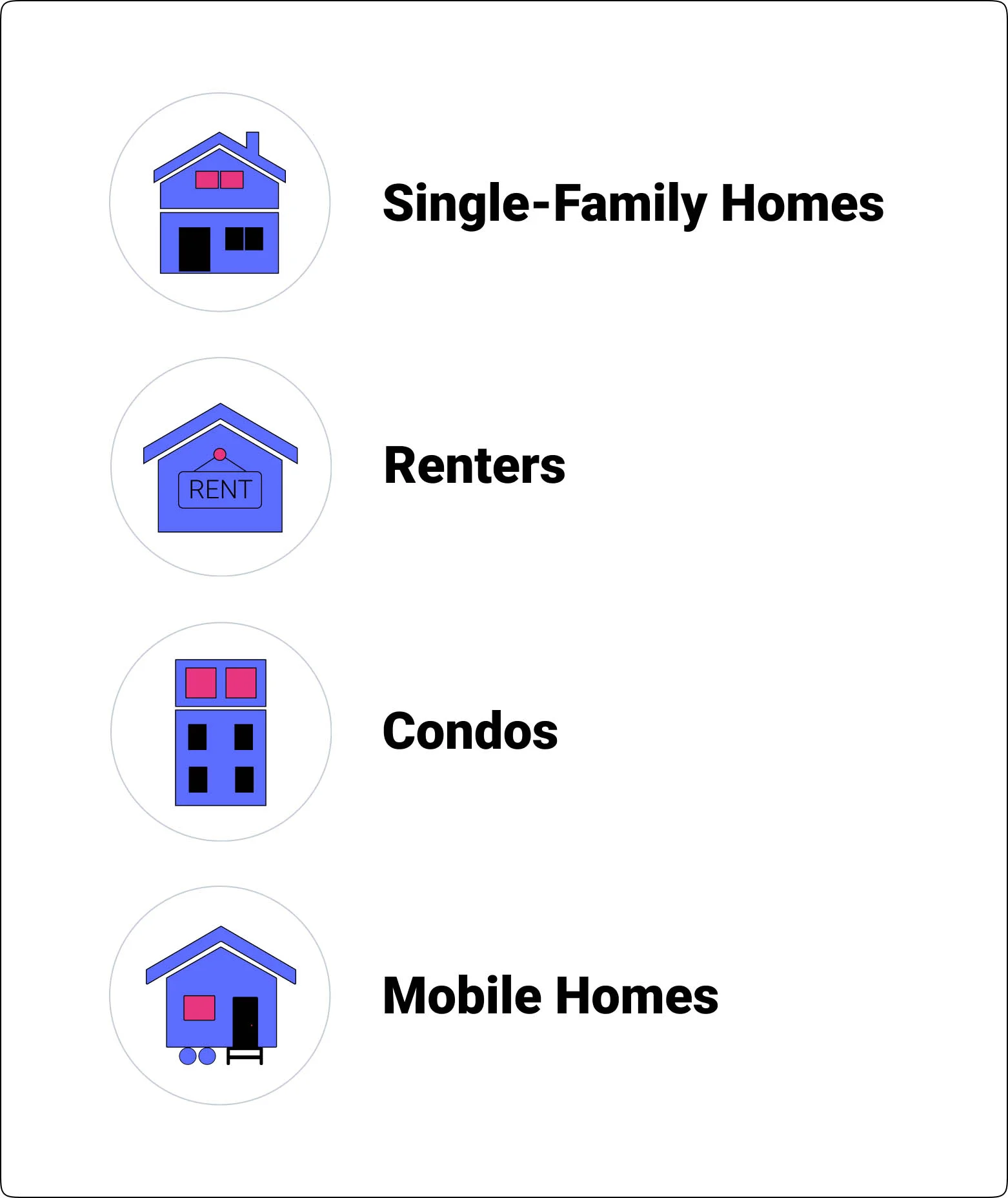 Progressive offers several different types of home insurance policies, including those for family homes, renters, condos, and mobile homes.
The company also offers comprehensive homeowners insurance policies ideal for people who need as much protection as possible. They have higher coverage limits, cover more perils than traditional homeowners insurance, and pay personal property losses at replacement cost instead of actual cash value.
Upgrades and add-ons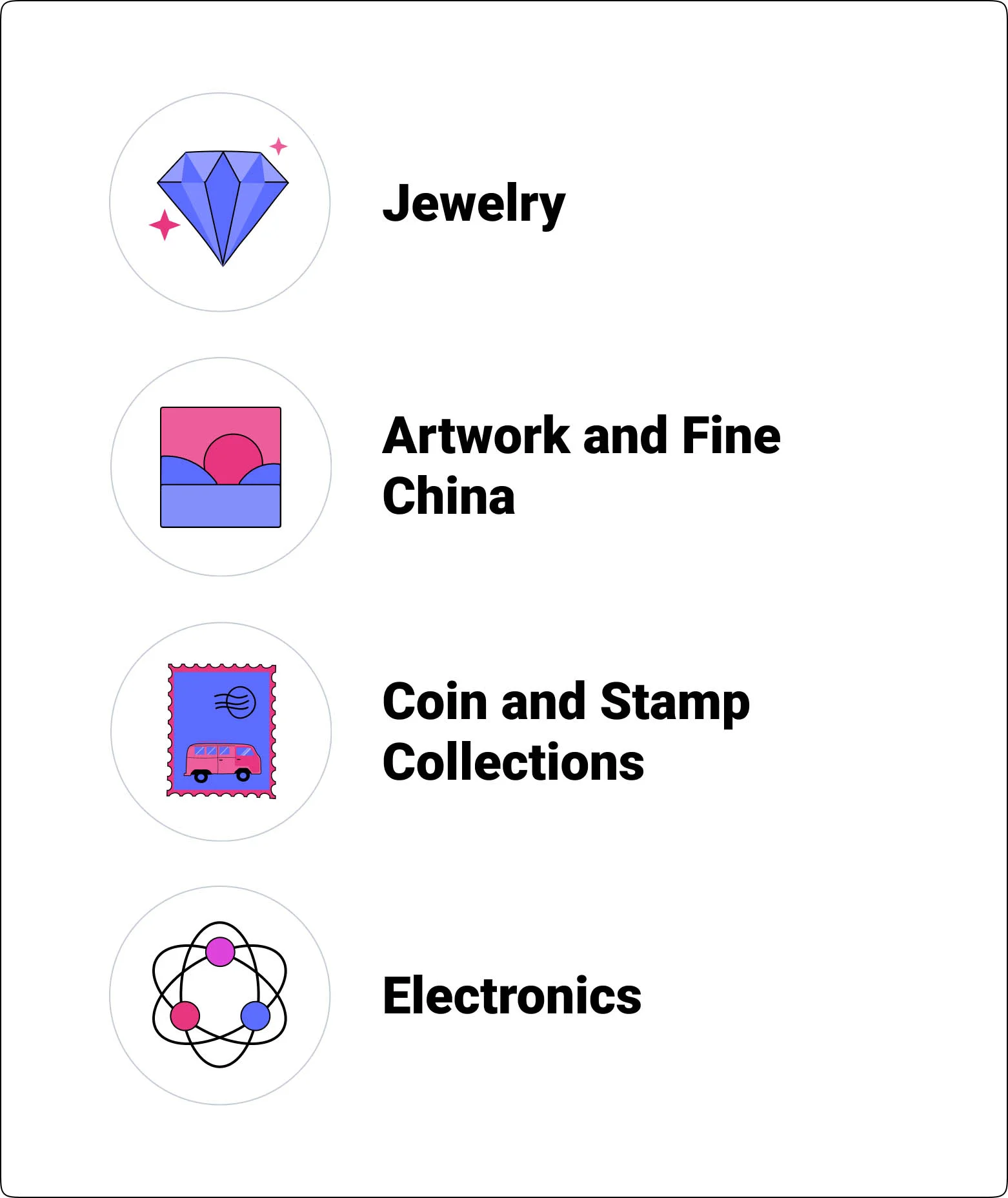 Many homeowners have specific types of personal property that need additional coverage. Progressive offers add-on coverage for:
Artwork and fine china
Coin and stamp collections
Electronics
Progressive's available discounts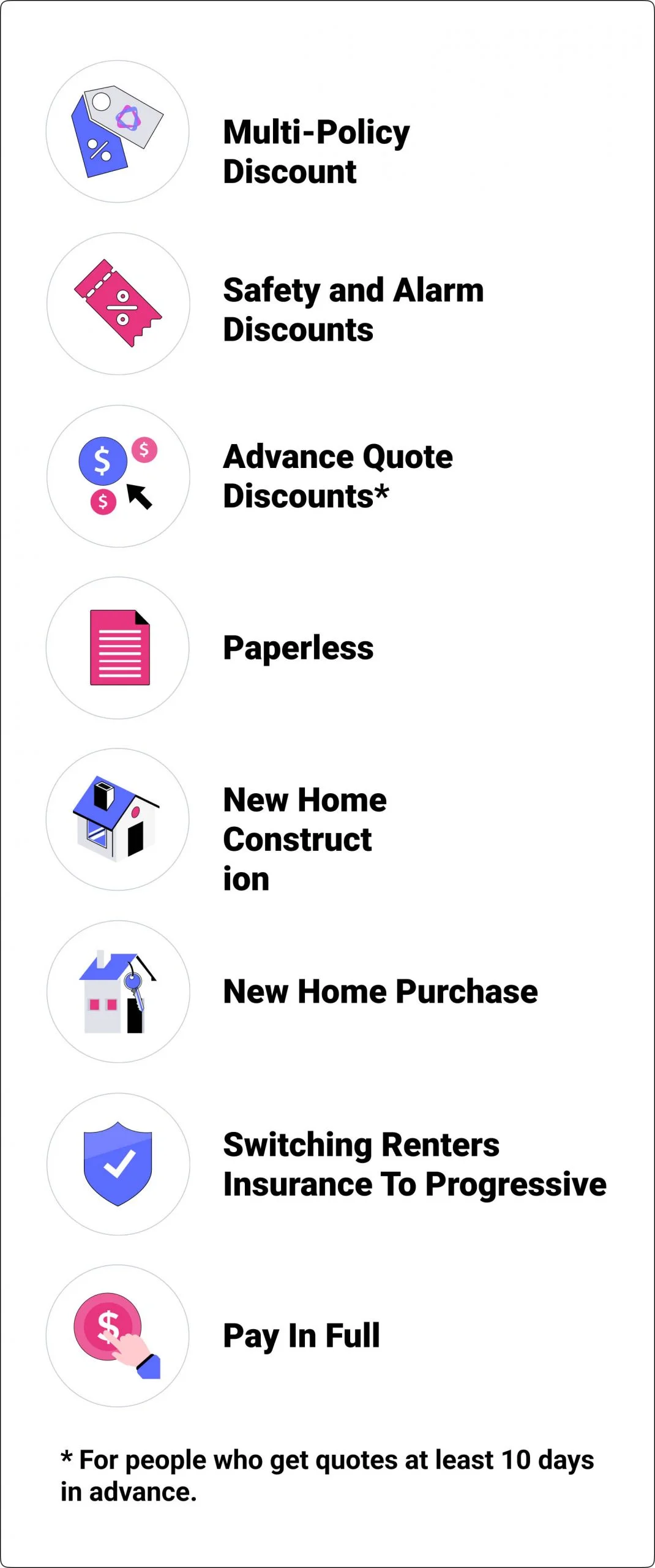 If you want to save money on your home insurance, Progressive offers various discounts, including:
Multi-policy discount
Safety and alarm discounts
Advance quote discounts for people who get quotes at least 10 days in advance
Paperless
New home construction
New home purchase
Switching renters insurance to Progressive
Pay in full
Progressive's banned dog list
Like other home insurance companies, Progressive has a list of dog breeds that are restricted. These include:
Akitas
American bulldogs
Chow Chows
Dobermans
Mastiffs
Pit bulls
Rottweilers
Staffordshire terriers
Wolf hybrids
Any mix or variation of a banned breed
Any dog with a history of biting
What you need to apply for a Progressive policy
To apply for a Progressive home insurance policy, you need:
Your personal information: Social Security number, birth date, and name
Your home address
Value of your personal property
Appraisals for any high-value personal property that needs additional coverage
Information about your house: square footage and building materials used
FAQs
Who is Progressive home insurance underwritten by?
Progressive home insurance is underwritten by multiple companies, depending on the state and type of insurance policy. Progressive underwrites its own policies in some states while they work with partner insurance companies to provide coverage in other states. Some of their partners include Homesite Insurance, American Strategic Insurance, ASI Assurance, and Selective Insurance.
Is Progressive good at paying claims?
Progressive has a reputation for paying claims quickly and fairly. The company's simple claims process allows customers to file claims and submit documents using an online app. This makes the process a lot faster.
Also, Progressive has a high financial strength rating. According to J.D. Power's 2021 U.S. Property Claims Satisfaction Study, the company ranked above average in overall satisfaction with the claims process for homeowners insurance. The study found that customers were generally satisfied with the claims process, including the speed of service and the professionalism of the adjusters.
How much is Progressive homeowners insurance cancellation fee?
The amount of Progressive's early cancellation fee on its home insurance policies varies depending on the state. In some states, customers can cancel their policy without a fee. While in others, policyholders have to pay 10% of their policy premium to cancel their policy before the renewal date.
How good is Progressive home insurance customer service?
The quality of Progressive home insurance's customer service varies depending on individual experiences. However, in general, Progressive has a reputation for providing reliable and responsive customer service.
The company offers multiple channels for customers to reach customer service representatives, including phone, email, and online chat. They also have a comprehensive website that provides answers to frequently asked questions and allows customers to manage their policies and file claims online.
Get a quote for a Progressive home insurance policy
With customizable policies, advanced technology, and competitive rates, Progressive is a top choice for homeowners looking for reliable and affordable insurance coverage. Don't leave your home and personal belongings unprotected any longer. Use our online quoting tool to get a quote for a Progressive home insurance policy today.
Related content: