UPDATED: JULY 06, 2023 | 3 MIN READ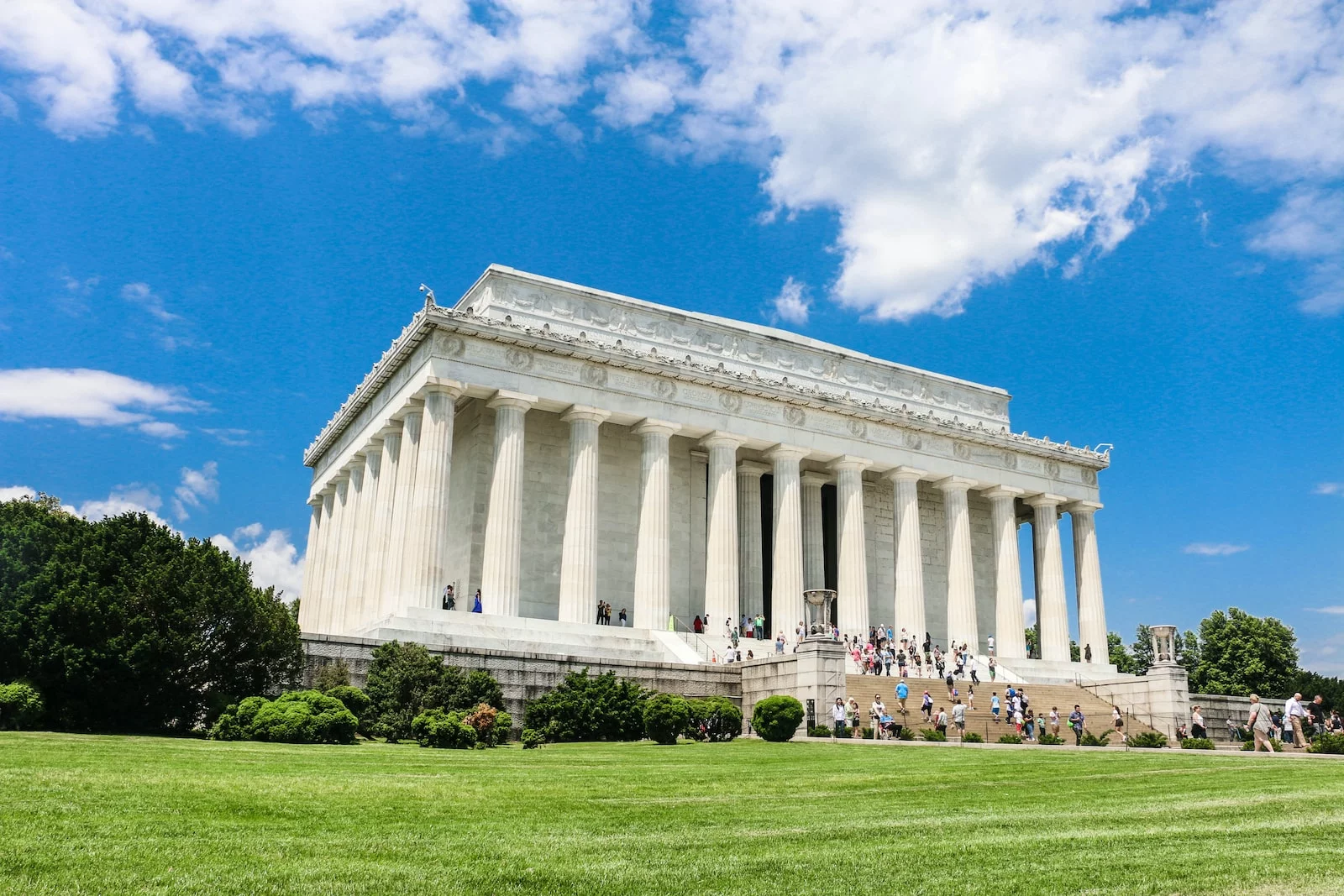 Washington D.C., is located on the East Coast and is prone to hurricane remnants from down South, such as tornadoes and severe rain. D.C. also sees the occasional snow and even, though rarely, a blizzard.
These natural disasters can cost thousands in damage. Suppose an apartment building suffers damage from a disaster such as a fire or a snowstorm. In that case, the landlord's insurance covers only not the tenant's property unless the tenant has an insurance policy. Renters insurance is a must for D.C. residents. While Washington D.C., is known for its tenant-friendly policies, they don't require renters insurance in the district. Here's what to know about renters insurance in Washington D.C., including its coverage, cost, and exclusions.
What does Washington D.C. renters insurance cover?
Renters insurance in Washington D.C., covers the items within the apartment or rental property. A D.C. renters policy typically covers the tenant's personal belongings, plus personal liability protection and additional living expenses (ALE). 
The personal property coverage includes your clothes, electronics, furniture, and other items up to the stated coverage amount in your policy. Personal property reimbursement is either in actual cost value or replacement cost value. Many carriers offer replacement cost value, meaning the cost to replace your item is based on its current worth.
Additional living expenses are also known as loss of use and refer to expenses you incur when you can't live in your home. These costs include meals, hotel rooms, and other temporary housing.
Covered perils for a renters insurance policy
A standard D.C. tenant insurance covers property damage for specific perils, such as:
Fire
Theft
Explosions
Vandalism
Falling objects
Mold and water damage from a burst pipe
Unlike other areas of the country, Washington D.C. isn't prone to hurricanes or tornadoes but is not immune either. A renters policy in D.C. offers peace of mind just in case severe weather strikes. It also offers protection against theft and vandalism.
What's not covered under a policy for renters insurance in D.C.?
Every renter's policy features coverage exceptions. Most policies don't offer coverage for:
Earthquakes
Flooding
Pests, such as bed bugs
Motor vehicles
Pet damage
Your policy will list any additional exclusions for your renters insurance coverage.
Does the state require renters insurance?
No, the District of Columbia doesn't require renters insurance. Many real estate companies, private landlords, and property management companies do require it from their tenants. If a company needs renters insurance from its tenants, the company makes the request as part of the move-in process and as a condition for signing the lease.
How much renters insurance do I need in D.C.?
The best way to decide how much you need in insurance coverage is to figure out an estimated cost to replace belongings, such as clothes and electronics after a disaster. If you have expensive jewelry or high-ticket electronics, you can opt for an additional policy for these pricy items.
A typical renters policy may offer $100,000 in liability insurance, but coverage is possible up to $500,000. If you're a college student or you have a dog, you may want higher liability coverage to save yourself expensive legal bills.
How to find affordable renters insurance in Washington D.C.
If you want affordable renters insurance in Washington D.C., start with a list of your personal belongings. You should estimate how much it would cost to replace each and itemize anything that's high-value, such as jewelry. Consider the time and effort needed to replace your clothes and other essentials.
After calculating how much personal property coverage you need, consider asking your landlord or rental company for a suggestion on what company to use. If you have an existing auto insurance policy, your carrier might offer a multi-policy discount when you sign up for renters insurance, so check their website. Browse available rental insurance in D.C. and compare each company's offerings and prices. If you live near the water, be sure you check the D.C. flood risk maps. You may need to look for a separate flood policy.
Washington D.C. renters insurance prices
Living in D.C. means paying slightly less on average for renters insurance compared to major cities such as New York City, New York, and Baltimore, Maryland. The average cost of renters insurance in Washington D.C. is $242 annually, or around $21 a month.
Premiums for renters insurance vary by carrier, property type, size, and location. You may pay less or more than the District's average, and you should compare prices from various carriers if possible.
Affordable renters insurance companies in Washington D.C.
Several national insurance carriers offer tenant insurance in D.C. On average, the most expensive renters policy is $28 a month from Liberty Mutual, while State Farm and Progressive offer the cheapest premium rates.
| | |
| --- | --- |
| Company | Monthly Premium |
| State Farm | $11 |
| Progressive | $17 |
| Nationwide | $20 |
| GEICO | $25 |
| Liberty Mutual | $28 |
Cheapest renters insurance in Washington D.C.
With an average monthly premium of $11 a month for renters insurance in the District, State Farm is the cheapest renters insurance company. While tenant insurance policies are generally affordable, a cost of less than $15 is ideal, especially for the budget-conscious renter.
State Farm is also a trusted company with high customer scores, including a 4 out of 5 with JD Power consumer surveys. The carrier may also offer a good discount if you bundle renters insurance with your auto policy.
Renters insurance that's the best for most people
State Farm is also known as the best overall renters insurance company for D.C. residents. Their low prices, quality customer service, and available discounts help meet the needs of most consumers. State Farm provides policyholders with good add-on coverage, such as sewer and water backup.
Best renters insurance in Washington D.C. for the fastest claims process
For a fast, efficient claim with your tenant insurance policy, consider Amica. Although pricier than the other insurers listed above, Amica is well-known for its customer service. You can file a claim via their website or an app and check on your claim status.
Renters insurance with the best optional coverages
Nationwide is one of the District's best choices for optional coverage in a renters policy. The carrier features coverage for water backup and earthquakes, plus an extension of its theft policy. You can also purchase additional coverage for valuables, such as art, antiques, and jewelry. Nationwide even offers a coverage extension of up to 24 months for additional living expenses.
Washington D.C. renters insurance with the best bundling discounts
GEICO is the best option for D.C. renters who want cheap renters insurance with a bundle discount. The carrier features a 3% discount for members who bundle their auto and renters insurance. You may also have a larger discount if you live in a building with an on-site security team or install a security system.
GEICO consistently offers better insurance discounts, and the multi-bundle discount applies automatically when a tenant purchases a renters insurance policy.
FAQs
Do I need renters insurance in Washington D.C.?
No. No federal law requires renters insurance, nor does the District require it. However, many landlords and property managers request insurance for renters before a prospective tenant can sign a lease.
Does tenant insurance cover flooding in D.C.?
No. A typical renters policy excludes flooding coverage unless specifically stated. You can purchase a separate renters flood insurance policy. However, standard renters policies often include coverage for water damage from a burst pipe or other specified events.
How much is renters insurance in Woodley Park, D.C.?
The average cost for D.C. renters insurance is a monthly premium of $21. Prices for a renter's policy don't vary wildly by D.C. neighborhood, so you can expect to pay around $20-$30 a month in premiums. Your premium price depends on your carrier, the property type, coverage amount, deductible, and other factors.
Who offers the cheapest renters insurance for Washington D.C.?
State Farm, on average, features the lowest renters insurance rates for D.C. residents. A renters insurance policy costs an average of $11 a month from State Farm.
What is medical payments coverage for a renters policy?
Medical payments are part of a renters insurance policy and liability coverage. If someone is hurt while in your home, they can submit their medical expenses to your insurance company and avoid a lawsuit.
Finding cheap renters insurance in Washington D.C.
Living in Washington D.C., with renters insurance isn't wise, especially when tenant insurance is so affordable. Various carriers offer renters insurance, giving you protection against common events such as fire or theft.
You may also find extended coverage and discounts when you sign up with an insurance provider. Don't blindly look for renters insurance in D.C. We have the perfect tool to help you compare rate quotes. Get your affordable renters insurance quotes now.
Related content: