UPDATED: AUGUST 24, 2023 | 1 MIN READ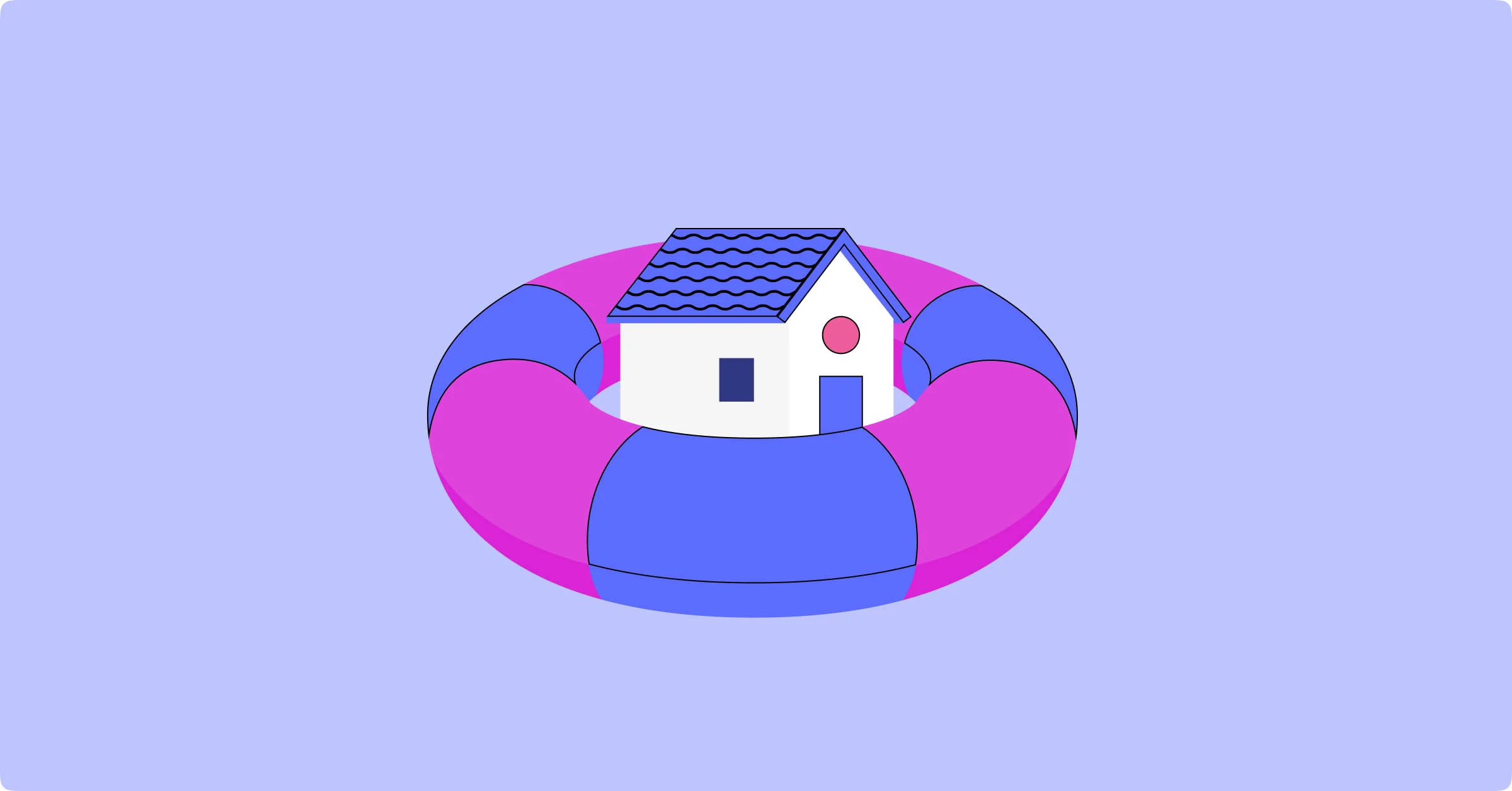 Home insurance is a crucial financial safety net for homeowners, providing protection against losses and damages to their residences and belongings as well as liability for accidents on the property.
This article explores various types of policies, key coverages, common perils, optional endorsements, and the importance of relevant statistics in understanding home insurance's value. Additionally, it discusses tips for maximizing protection against financial loss, ensuring homeowners can make well-informed decisions about their coverage.
Table of contents:
How homeowners insurance protects you from financial loss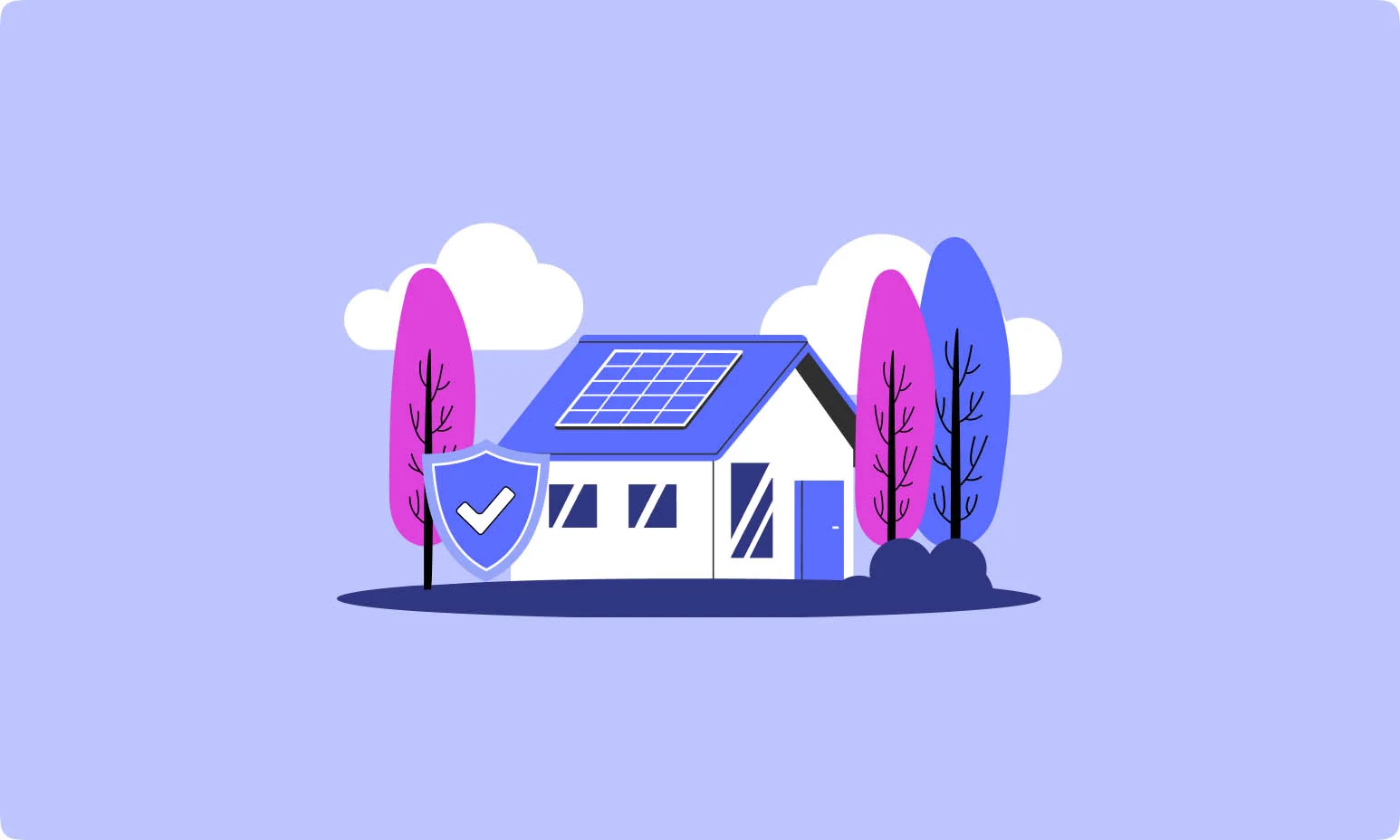 Home insurance is vital in securing a homeowner's financial stability by covering assets and providing liability protection. Policies cover losses caused by multiple perils to protect homeowners from having significant out-of-pocket expenses when a loss occurs.
Homeowners can minimize financial risks and ensure adequate protection against unexpected events by choosing the right coverage and regularly reviewing their policies. If you live in a high-risk area, it's also important to consider additional coverages, such as earthquake and flood insurance, to protect your assets further.
Different types of home insurance policies
Insurance companies offer several home insurance policies designed to protect people's different needs, assets, and homes.
Basic homeowners insurance (HO-1)
This policy offers the most limited coverage, protecting against a specific list of perils such as fire, lightning, and windstorms. Due to its limited nature, HO-1 policies are less common and may not be sufficient for most homeowners.
Broad homeowners insurance (HO-2)
HO-2 policies provide more comprehensive coverage than HO-1, covering a broader range of perils explicitly listed in the policy. This type of policy is ideal for homeowners seeking moderate protection against common risks.
Special homeowners insurance (HO-3)
The most popular type of home insurance, HO-3 policies, provides extensive coverage for both the dwelling and personal property. It covers all perils except those explicitly excluded, offering homeowners a higher level of protection.
Renters insurance (HO-4)
Specifically designed for tenants, HO-4 policies cover personal property and liability and additional living expenses in case of a covered loss. It does not cover the dwelling itself, as that's the landlord's responsibility.
Comprehensive homeowners insurance (HO-5)
Providing the most extensive coverage, HO-5 policies are similar to HO-3 but offer broader protection for personal property, covering all perils unless explicitly excluded. This policy is ideal for homeowners with valuable belongings or those seeking maximum protection.
Condo/co-op insurance (HO-6)
Tailored for condominium or co-op owners, HO-6 policies cover personal property, liability, and building improvements or additions within the unit. The policy supplements the coverage provided by the condo association's master policy.
Mobile home insurance (HO-7)
Designed for mobile or manufactured homeowners, HO-7 policies offer similar coverage to HO-3 policies but are specifically tailored to the unique risks and needs of mobile or manufactured homes.
Older home insurance (HO-8)
For older homes with unique features or historical value, HO-8 policies provide coverage tailored to the specific needs of these properties. They often cover a limited set of named perils and may offer coverage based on the home's actual cash value rather than replacement cost.
Key coverages provided by home insurance
Every home insurance policy has several coverage options. These are tailored to fit your needs. For example, a renter's insurance policy covers your belongings but not the dwelling, while a homeowners policy covers both.
Dwelling coverage
Dwelling coverage financially protects the structure of your home, including built-in appliances, against damages caused by covered perils. This coverage helps pay for repairs or rebuilding if your home is damaged or destroyed.
HomeAdvisor says the average cost of rebuilding a home ranges from $100 to $200 per square foot. That means it costs between $250,000 and $500,000 to reconstruct a 2,500-square-foot house. Without dwelling coverage, most people would face financial ruin if they had a total loss. This is the main reason you need home insurance to protect you.
Personal property coverage
Personal property coverage protects your belongings, such as furniture, electronics, and clothing, against theft, damage, or destruction due to covered perils. It typically covers items both inside and outside the home.
Most insurance companies have a personal property limit between 50% and 75% of the dwelling coverage. Of course, you might need to increase or decrease this limit to fit your needs. Remember that valuable items such as artwork, jewelry, and coin collections must be scheduled on your policy to ensure they are fully covered.
Liability protection
Liability coverage protects homeowners against financial losses from legal claims due to injuries or property damage caused by the homeowner or their family members. This coverage also helps pay for legal defense costs and settlements.
The more assets you have, the more liability coverage you need. The last thing you want is for someone suing you to be able to take your home or valuable possessions.
Additional living expenses (ALE) coverage
If your home is deemed uninhabitable, the cost of temporary housing, other food, and service fees that you incur can put a massive dent in your wallet. These are all costs you wouldn't normally incur, and because your normal bills don't stop coming in when there's a loss, these costs can cause families to start struggling financially quickly.
If your home becomes uninhabitable due to a covered loss, ALE coverage helps pay for temporary housing, meals, and other living expenses while your home is being repaired or rebuilt. This part of your home insurance policy doesn't usually have a deductible, and it even covers things like the loss of groceries during a power outage caused by a storm.
Optional coverages and endorsements
Flood insurance
Flood insurance covers damages caused by flooding, typically excluded from standard home insurance policies. Offered through the National Flood Insurance Program (NFIP) or private insurers, flood insurance is essential for homeowners in flood-prone areas.
Earthquake insurance
Earthquake insurance provides financial protection for damages to your home and personal property caused by earthquakes, a peril generally not covered by standard home insurance policies. This coverage is essential for homeowners in seismically active regions, including parts of California.
Scheduled personal property endorsement
This endorsement provides additional coverage for high-value items, such as jewelry, fine art, or collectibles. Scheduled items are covered for their appraised value, offering enhanced protection.
Home-based business coverage
Home-based business coverage is an optional endorsement that extends protection for business-related equipment, inventory, and liability risks. This coverage is crucial for homeowners operating businesses from their residences.
Tips for maximizing protection against financial loss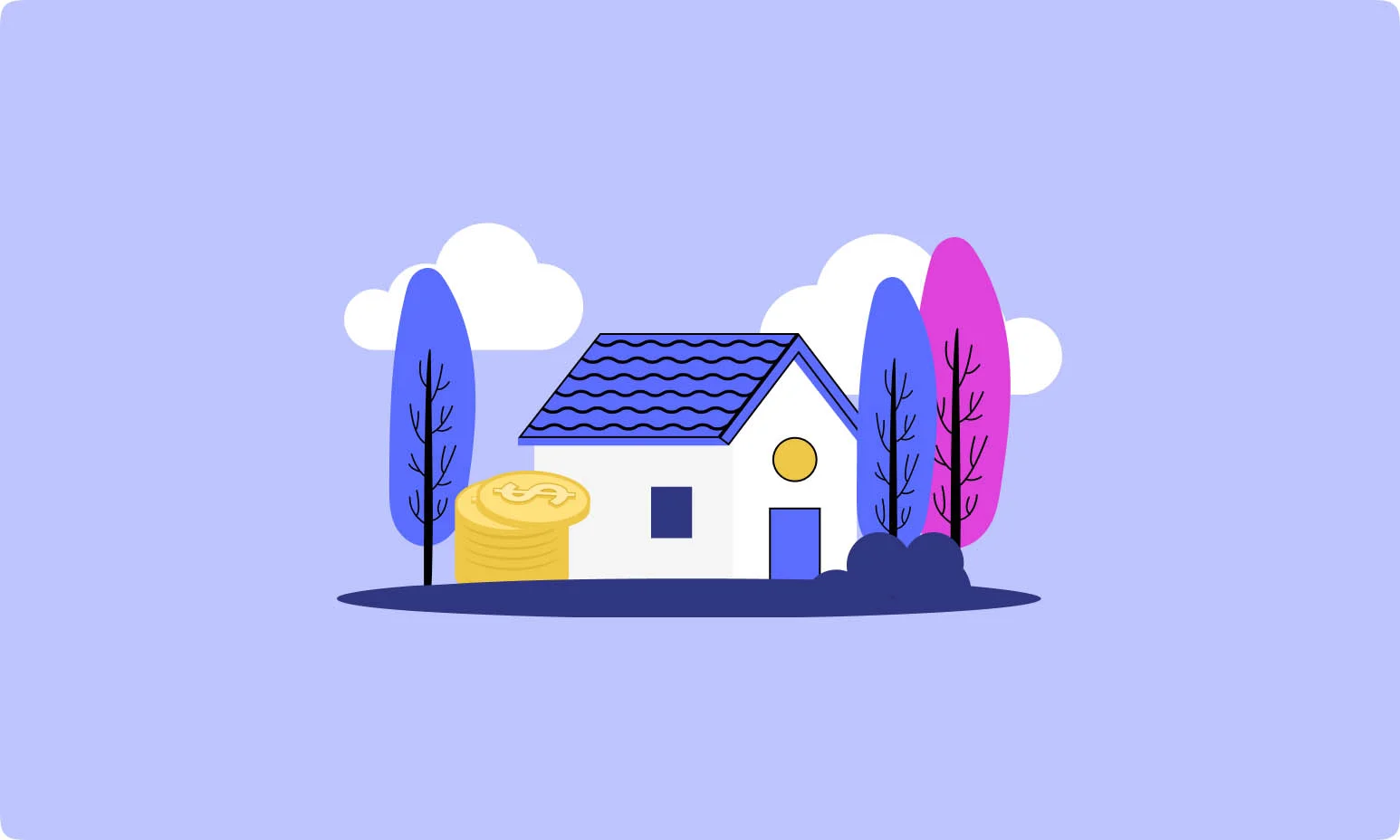 Below are several things you should do to use your home insurance to protect yourself from financial loss.
Assess coverage needs: Regularly update home inventory and estimate replacement costs to ensure sufficient coverage.
Shop around: Compare quotes, coverage options, and bundling discounts from multiple insurers to find the best policy.
Maintain your home: Perform routine maintenance and invest in risk mitigation measures to lower premiums and reduce claim likelihood.
Review policy annually: Update coverage based on changes in home value, personal property, or lifestyle, and maintain open communication with your insurer.
Understand exclusions and limitations: Familiarize yourself with excluded perils and policy limits, adjusting coverage to protect your assets.
FAQs
How can insurance protect you from financial loss?
Insurance protects you from financial loss by covering various risks and unforeseen events that could lead to substantial expenses. Paying a regular premium transfers the financial risk of potential damages or losses to the insurance company.
In the event of a covered incident, the insurance company compensates you for the damages or losses. This saves you from high out-of-pocket costs.
Depending on your insurance policy, this financial protection can cover various situations. These include home and property damage, personal liability, health expenses, or automobile accidents.
What is proof of financial loss?
Proof of financial loss refers to documentation or evidence that demonstrates the monetary impact of a specific event or incident. In insurance claims, this proof is essential for the insurer to assess and validate the extent of the damages or losses incurred by the policyholder.
Typical forms of proof of financial loss include:
Receipts or invoices: Documentation that shows the purchase price, date, and details of the items or services involved in the loss.
Repair or replacement estimates: Quotes from professionals detailing the cost of repairing or replacing damaged property or items.
Medical bills: In the case of health or accident insurance, medical bills and treatment costs serve as evidence of financial loss.
Income statements or pay stubs: For claims involving loss of income or wages, these documents can demonstrate the financial impact of the event.
Appraisals or valuations: Professional assessments of the value of property or items before and after the incident, helping establish the extent of the loss.
Providing accurate and comprehensive proof of financial loss is crucial for a successful insurance claim, as it allows the insurer to determine the appropriate compensation for the policyholder.
How is financial risk managed through insurance?
Insurance manages financial risk by transferring the burden of unforeseen events from the insured to the insurer through several key steps:
Risk identification: Policyholders assess potential risks and their financial impact.
Risk pooling: Insurers diversify risk by pooling policyholders' risks, reducing the impact of individual losses.
Premium calculation: Insurers set premiums based on claim likelihood, potential costs, and policyholder risk profiles.
Risk transfer: Policyholders pay premiums to transfer financial risk to insurers and receive protection in return.
Claims and compensation: Policyholders file claims, and if approved, insurers compensate them, mitigating the financial impact of losses.
What are two examples of financial risks that insurance can protect against?
Property damage: Home insurance protects homeowners from financial risks associated with damage to their property, such as losses from fire, theft, storms, or vandalism. In case of a covered event, the insurance company compensates the homeowner for repairs, rebuilding, or replacement, preventing significant out-of-pocket expenses.
Medical expenses: Health insurance safeguards individuals and families from the financial risks associated with medical costs, such as hospitalization, surgery, or prescription medications. By covering a portion or the entirety of medical expenses, insurance helps policyholders avoid the burden of high healthcare costs and maintain financial stability.
Why is insurance essential for successful financial management?
Insurance is important for successful financial management because it helps protect individuals and businesses from the financial impact of unexpected events, losses, or damages. Policyholders can mitigate potential financial setbacks by transferring the risks to an insurance company in exchange for regular premium payments.
Find the insurance coverage you need
Are you looking for a comprehensive home insurance policy? Use our quoting tool to compare plans and rates for several companies in minutes.
Related content: