UPDATED: APRIL 27, 2023 | 3 MIN READ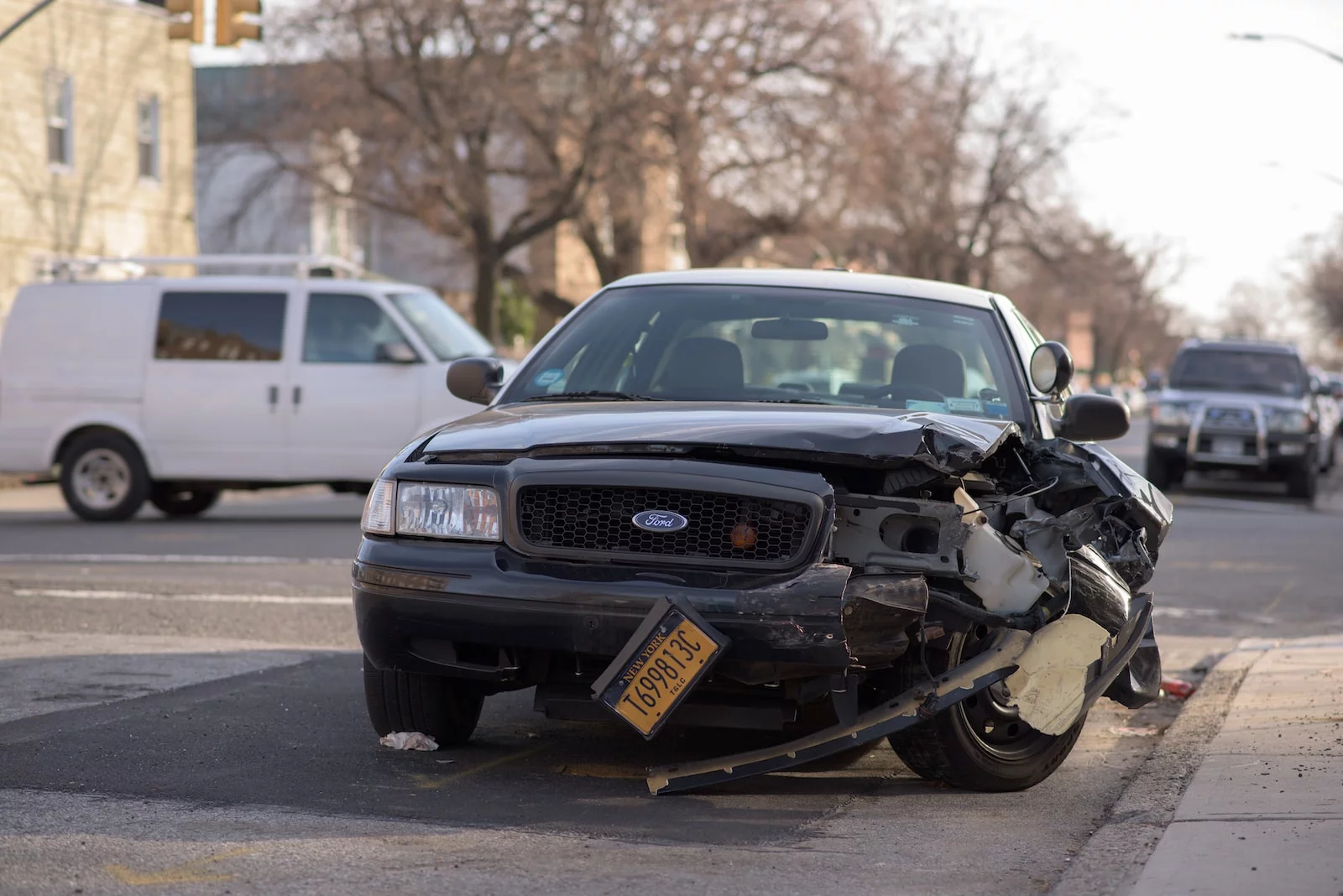 DUI car accidents are a leading cause of death across the country's roadways, and every 45 minutes, someone dies in a drunk driving crash, according to Mothers Against Drunk Driving (MADD).
Certain states see more fatal DUI car accidents than others, and these are the deadliest states for drunk driving. Here we break down the eight states with the most DUI fatalities.
States With the Highest DUI Deaths
Not every state is equal in DUI fatalities. These states feature the highest DUI deaths based on drunk driving statistics from the National Highway Traffic Safety Administration (NHTSA).
Wyoming
Wyoming has the highest number of drunk driving deaths. Though small, according to NHTSA data, Wyoming saw 6.2 DUI fatalities for every 100,000 people in 2019.
Texas
Texas makes up a large portion of the nation's DUI deaths and saw an increase in drunk-driving fatalities in 2020, up 12.2% since 2019. For 2021, of Texas' 1,029 deaths, 24% of the fatal crashes involve alcohol.
Montana
Montana often ranks on the list of states with the most fatal DUI car crashes. The Treasure State saw 45% of its 2020 fatalities involve drunk driving, the highest of any other state. It increased from the previous year, which featured alcohol-impaired driving in 35% of its reported fatalities.
South Dakota
With 908.7 arrests per 100,000 drivers, South Dakota is a leader in DUI arrests. Sadly, the fatality rate is also high. The state saw a 38% increase in fatal DUI car accidents in 2020 over the previous year.
North Dakota
North Dakota ranks on the list of worst states for fatal DUI car accidents and ranks high with DUI arrests, just like South Dakota. The state saw 633 drunk driving arrests per 100,000 people.
Maine
The Northeast state with the most DUI fatal DUI car accidents, Maine, also leads with DUI arrests. Traffic data showed over 5,000 arrests in Maine in 2019. Total crashes for Operating Under the Influence (OUI), Maine's version of a DUI, increased by 10% in 2021.
Florida
The Sunshine State's roads see plenty of drunk drivers and fatalities. Alcohol-impaired driving caused nearly 800 deaths in Florida in 2021. However, this figure represents a decrease in DUI fatalities compared to 2020. Florida has the strictest drunk driving laws, as DUIs are ineligible for expungement and stay on your record for 75 years.
Utah
Utah lowered its BAC limit from 0.08% to 0.05% in 2018, and fatalities did drop by 19.8% in 2019. However, for 2020 and 2021, the state saw an increase in alcohol-related crashes and DUI fatalities.
The Driver's License Compact
If you commit a DUI in another state, do you face a penalty in your home state? Learning about the Driver's License Compact (DLC) might surprise you.
The DLC is an agreement between 45 states and DC. It creates a system where states share information when a driver commits a traffic violation outside their home state. The DUI or other motor vehicle violation carries the penalty of the driver's state of residence if the home state has the same statute as the state where the offense originates.
The National Driver Register (NDR) works with the DLC. The database carries information about drivers with suspended licenses, DUI charges, and other marks on their driving records. The NDR helps states determine if a driver has a serious driving violation from a previous state.
What are the penalties for a DUI?
The penalties for a DUI vary by state. License suspension ranges from 30 days to a year, although many states suspend licenses for 90 days. Pennsylvania doesn't suspend a driver's license for a first-time DUI but a second DUI in Pennsylvania results in a 1-year license suspension.
DUI penalties often include Ignition interlock devices, handheld breathalyzers drivers breathe into before they can start their car. A total of 30 states plus the District of Columbia (DC) mandate ignition interlock installation for first-time DUI offenders. The states of Georgia, Ohio, Massachusetts, Maine, and Missouri require an ignition interlock only for repeat DUI drivers.
Some states feature mandatory jail time for a DUI offense, while others charge the driver a fine and suspend their driver's license. States without jail time for first-time DUI include the following:
Another penalty is your car insurance rates increase after a DUI, with an average increase of 74% on your annual premium.
Is a DUI a felony?
A DUI is a misdemeanor in every state except New York, New Jersey, and Wisconsin, which consider. A misdemeanor DUI charge occurs with the first-time offense, though a court judge may have discretion based on the situation.
A felony charge is highly likely if you commit other traffic violations at the time or if you drive while uninsured or unlicensed. A felony charge often occurs if it's your second or third DUI or if you endanger a child's life.
If you kill or injure somewhere while driving drunk, it's a felony. A high (blood alcohol concentration) BAC also increases your risk of a felony, even with a first-time offense.
FAQs
Which state has the highest drunk driving fatalities?
While many states have high drunk driving fatalities, Wyoming has the highest number of deaths.
Which state has the most alcohol-related crashes?
Texas has the most alcohol-related crashes, according to data from the NHTSA.
What city has the most DUIs in the U.S.?
Canton, Ohio, is notable for the most DUIs in the country. Traffic report data shows 5% of Canton's registered drivers have a DUI on their driving record.
Which state has the most DUI arrests?
North Dakota has the most DUI arrests, with nearly 5% of all drivers having at least one DUI.
What is the percentage of alcohol-related crashes in New Mexico?
Of New Mexico's crash reports, 35% of crashes are alcohol-related.
What is the legal blood alcohol limit in the US?
The legal blood alcohol limit is 0.08% in the U.S. Most researchers believe it takes only three drinks to reach the 0.08% blood alcohol limit; however, a DUI charge can apply with any blood alcohol concentration over 0.00%.
What is the average number of fatal accidents per year in the U.S.?
Data from the Annual United States Road Crash Statistics (ASIRT) shows 46,000 people die on average in a fatal car accident.
Get Affordable Car Insurance After a DUI
Do you have a DUI on your driving record and need affordable car insurance? We're here to help. We make it easy to compare rates for auto insurance and can help you find reasonable rates even with a DUI on your record. Use our helpful quoting tool to retrieve your online quotes now.