UPDATED: JULY 06, 2023 | 3 MIN READ
If you're located in the southeastern US and looking for basic auto insurance, Direct Auto could be a good fit! From commercial to personal policies – even motorcycle coverage or roadside assistance help – they offer several different plans. However, limited bundling options mean that other related forms of insurance may not be available with their service. Discover all you need to know about what Direct Auto has on tap here: explore their various coverages and potential discounts and benefits!
Direct Auto insurance pros and cons
PROS
Great for those considered high-risk drivers.

Payment schedules are flexbile.

Good for those with an irregular insurance history.
CONS
High number of customer complans.

Doesn't offer bundling with home insurance.

Coverage options are limited.
Direct Auto insurance review
Direct Auto Insurance offers competitively-priced premiums, but their customer service falls short of the mark. With an NAIC rating of 3.44 – higher than most other insurance companies its size – Direct Auto has earned more consumer complaints than average compared to similar providers. AgileRates editors give Direct Auto a score of 4.1 based on customer reviews and third-party organizations.
Are you a high-risk driver that's having difficulty finding car insurance? Non-standard carriers, like Direct Auto Insurance, are here to help. While they may not offer the same perks as other providers, these specialty companies provide reliable coverage tailored for drivers struggling to meet state liability requirements.
Direct Auto is an auto insurance carrier with a strong financial standing, yet customers have been outspoken in voicing their dissatisfaction. Third-party organizations give the company mixed reviews overall.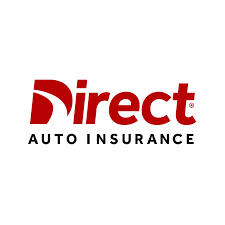 Ratings from users: 4.8/5 average rating
NAIC rating – Poor: Since Direct Auto insurance receives an above-average amount of complaints, NAIC rates them poorly at 3.44/5 stars.
JD Power Rating – Not rated: Direct Auto insurance has not yet been rated by JD Power
A.M Best – Excellent: Direct Auto Insurance has been lauded for its financial strength, receiving a coveted rating of "excellent" from A.M. Best – the gold standard in measuring an insurer's ability to pay out on claims.
BBB – The Better Business Bureau rates Direct Auto with an A+
Direct Auto add-on coverage options
Direct Auto Insurance has more than just standard coverages. Drivers may choose from additional coverage options to get even better protection for their vehicle, including liability, comprehensive and collision, uninsured motorist insurance, and much more! With these extra features available, it's never been easier to find the perfect plan for you.
Accidental death
Accidental death coverage is a valuable option for auto policyholders, providing an extra layer of protection in the event of a tragedy. This additional insurance can provide $5,000 to beneficiaries if the insured driver passes away due to a 'covered loss.'
Rental reimbursement
Renting a car when your vehicle is damaged can be quite costly. Still, with comprehensive and collision coverage, you could qualify for extra optional protection to help care for these expenses.
Flexible payments
With Direct Auto, you have options when it comes to insurance payments. Choose the payment date that fits your schedule, select an installment plan or pay in full to save money and use convenient features like online payments, pay-by-text transactions, and cash deposits at a local business partner. Be sure to explore all these flexible possibilities!
Towing & labor
If you find yourself stranded on the side of the road, Direct Auto provides peace of mind with its 24/7 roadside assistance program. Comprehensive collision coverage allows customers to be reimbursed for towing expenses due to a breakdown or accident.
Direct Auto bundling options
With Direct Auto, you can qualify for a multi-policy discount by bundling your auto policy with one or more insurance options. They don't offer homeowners coverage but provide additional products to safeguard your possessions and valuable assets.
| Property | Auto | Other |
| --- | --- | --- |
| Renters Insurance | Commercial Auto Insurance | Life Insurance |
| | Motorcycle | |
Direct Auto insurance discounts
Driving can be expensive, so why not save money where you can? Eligible drivers have the chance to take advantage of discounts that are tailored for them.
Discounts based on the policy
Welcome back: If you're a previous customer, you can save an additional 6%
Homeowner: Save up to 15% if you're a homeowner
Affinity: Members of partnering organizations can. save up to 5%
Renewal: Renew your policy and save up to 20%
Multi-product: Bundle with another product and save 5%
Prior coverage: Save up to 25% if you've been consistently insured for at least 6 months
Discounts based on driver or vehicle
Multi-car: Receive up to 25% savings when insuring multiple cars
Mileage: Up to a 5% savings when your car has low-mileage
Good Student: Full-time students can save up to 10%
Senior Citizen: If you're older than 55, you can save an additional 5%
Military: Save up to 25% if you're on active duty
Safe Driver: If you have at least three years free of accidents, you can save up to 10%
Direct Auto Insurance quotes
| Driver Profile | Average Premium |
| --- | --- |
| 18-Year Old | $160 |
| 21-Year Old | $103 |
| 45-Year Old | $71 |
| 55-Year Old | $70 |
| 65-Year Old | $72 |
Direct Auto insurance locations
Direct Auto is available in the following states:
How to cancel your Direct Auto policy
Canceling your coverage with Direct Auto is simple. Visit a local agency to sign off on the cancellation, or provide all necessary information in a handwritten statement for review by faxing it. Make sure to include full name, signature, policy number, and date of birth – so you can be assured that everything will go smoothly.
FAQs
Is Direct Auto a good insurance company?
Most would say yes, the company's finances are strong. They are well within their ability to pay claims.
What rating is Direct Auto insurance?
WalletHub: 4.1/5
NAIC: 3.44
BBB: A+
AM Best: A
What company owns Direct Auto insurance?
Direct Auto Insurance is part of the more prominent National General Holdings Corp. family, which includes direct and indirect subsidiaries under its umbrella.
How long has Direct Auto been in business?
Direct Auto insurance has been in business since 1991.
How to compare Direct Auto quotes
Direct Auto is a good option for those looking for basic car insurance coverage in the southeastern United States. They offer several different plans, and while they don't have as many bundling options as some other providers, their policies are comprehensive and can include discounts and benefits.
If you're interested in learning more about what Direct Auto offers, explore our website – we've got all the information you need. And when you're ready, complete our form, and one of our representatives will contact you.